DYNAMIC DUOS PART 9a: THE HOUSE OF IDEAS BROUGHT TO YOU BY STAN LEE & JACK KIRBY
The titanic explosion that was Marvel Comics was basically the work of two men: Stan Lee and Jack Kirby. Stan the Man and Jack the King. The list is endless: The Fantastic Four, Iron Man, The Mighty Thor, The Uncanny X-Men -- and yes, even Spider-Man -- Marvel Comics shook up the comic book world by depicting personal problems and foibles of the heroes behind the masks. The work of Stan and Jack is still being felt today and is the yardstick by which we still measure great comic art.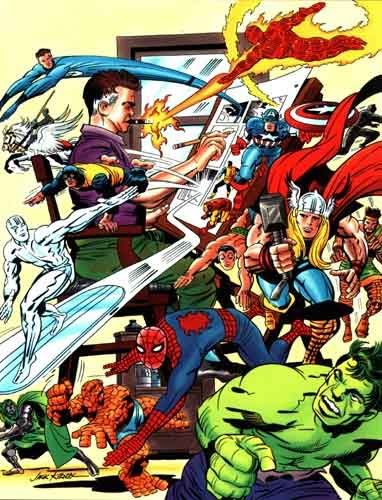 But why are they called Dynamic Duo 9a??? Well, that's because there was ANOTHER genius who partnered with Stan Lee in those early days of Marvel and that causes me to have a Duo of Dynamic Duos with:
DYNAMIC DUOS PART 9b: STAN LEE AND STEVE DITKO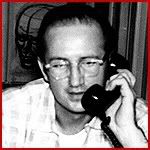 While Stan and Jack were providing us with the Fantastic Four and the X-Men, Stan and Steve were producing the CLASSIC initial run of Spider-Man (Jack Kirby drew Spidey's first appearance only) as well as a classic psychedelic run of Dr. Strange Master of the Mystic Arts.
The reclusive, camera-shy Ditko let his pencils speak for him. There ain't nuthin' better than the Stan Lee/Steve Ditko run of the Amazing Spider-Man, folks. These three men make up a pair of Dynamic Duos for the ages.