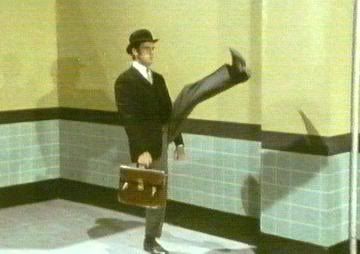 WALKING TALL!

There is a phenomenon in Officeland (Hi Pax!) which also holds true in every other walk of life -- and that's the walker. Or different types of walker one has to endure while trying to get thru this life. I'm not talking the regular walker here -- I'm referring to the incompetent walker. You know the ones I mean. These are people who, for one reason or another, have not managed to get the hang of walking -- even though they have reached the age of adulthood and apparently have managed to feed themselves and hold down a job.
Now there are several types of walkers whom I encounter on a daily basis; let's see if you recognize any of them, shall we?
Naturally there are some incompetent walkers I've forgotten to mention. I'm sure you can come up with a few. . .